1. Go to homepage select book a court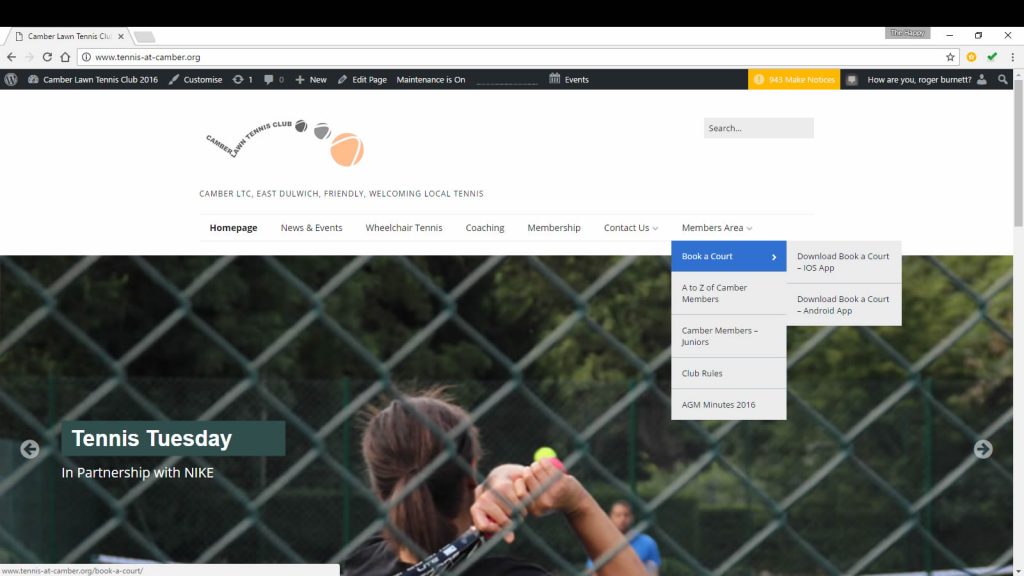 2. Click the 'LTA' bar on the right hand side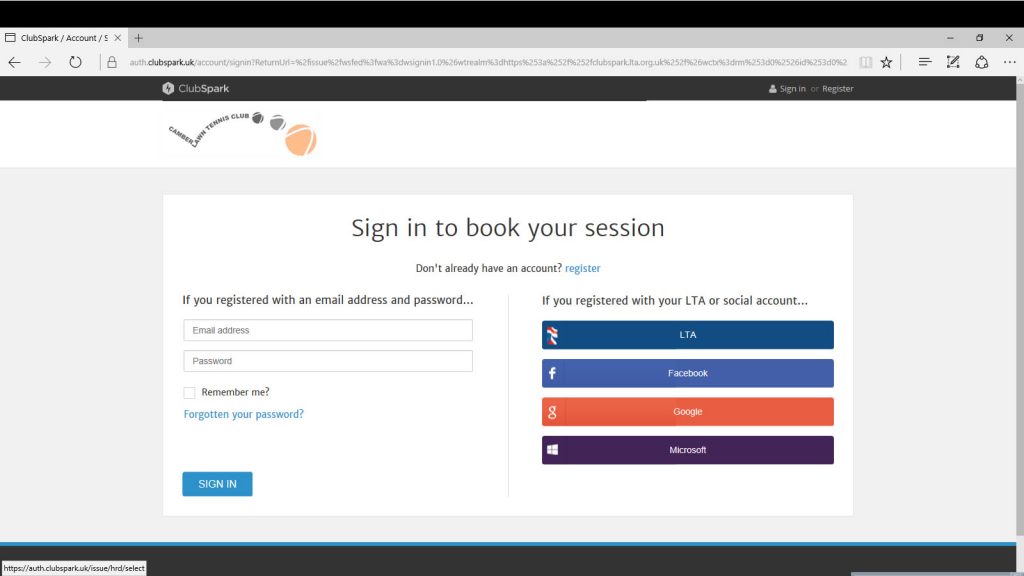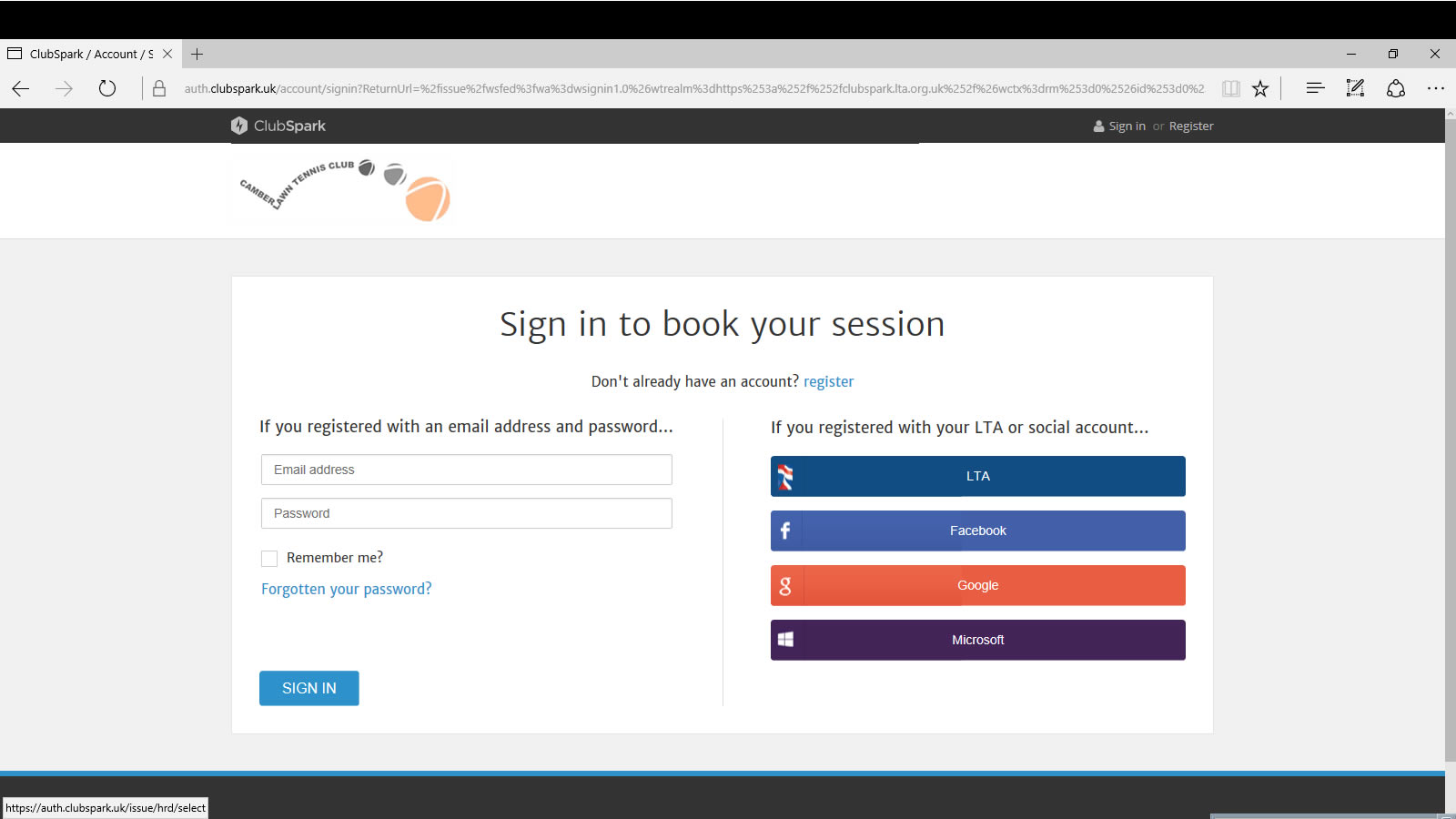 3. Signin with LTA details: if you don't have these or have forgotten, visit the British Tennis login area.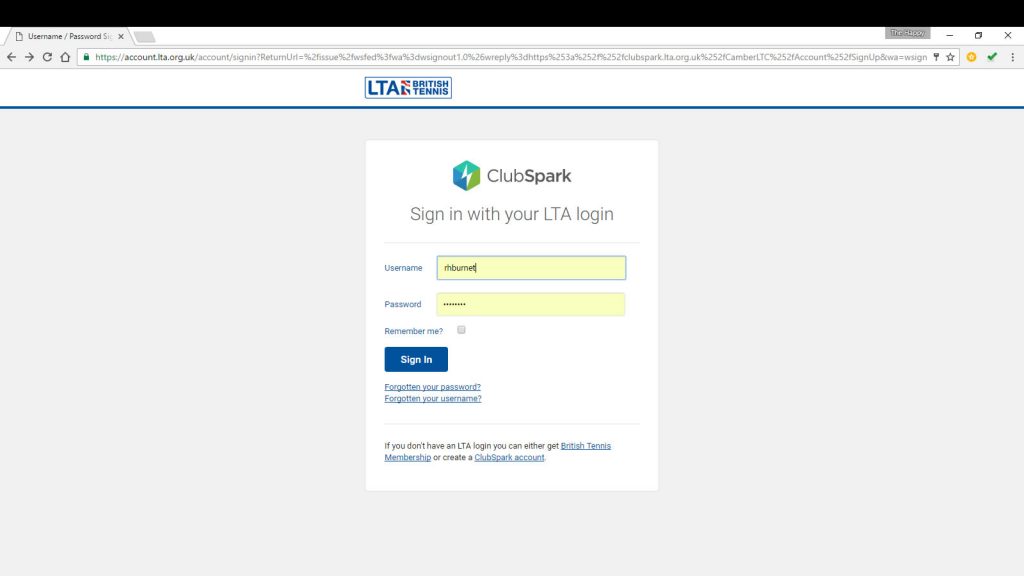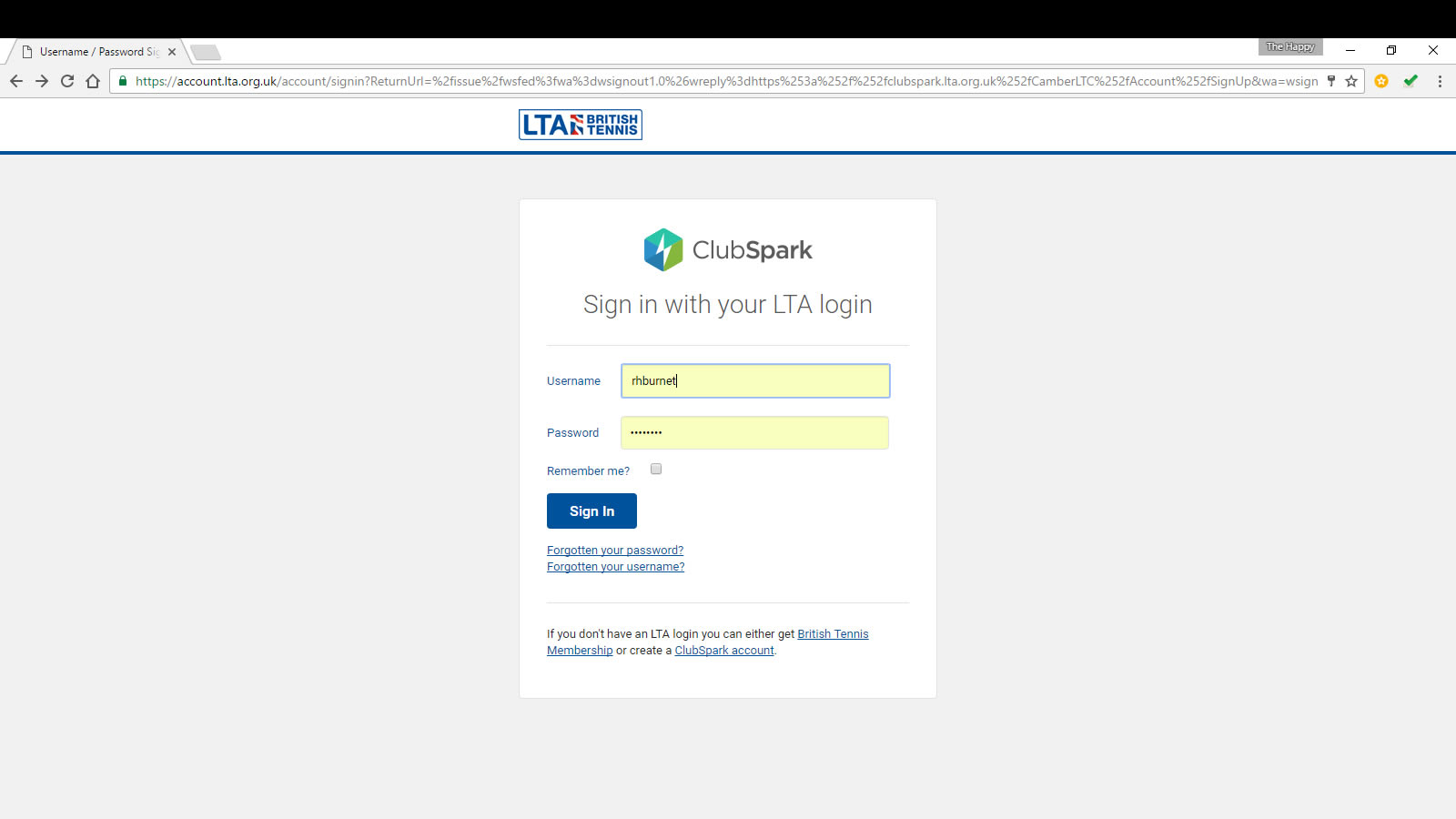 4. Check court for availability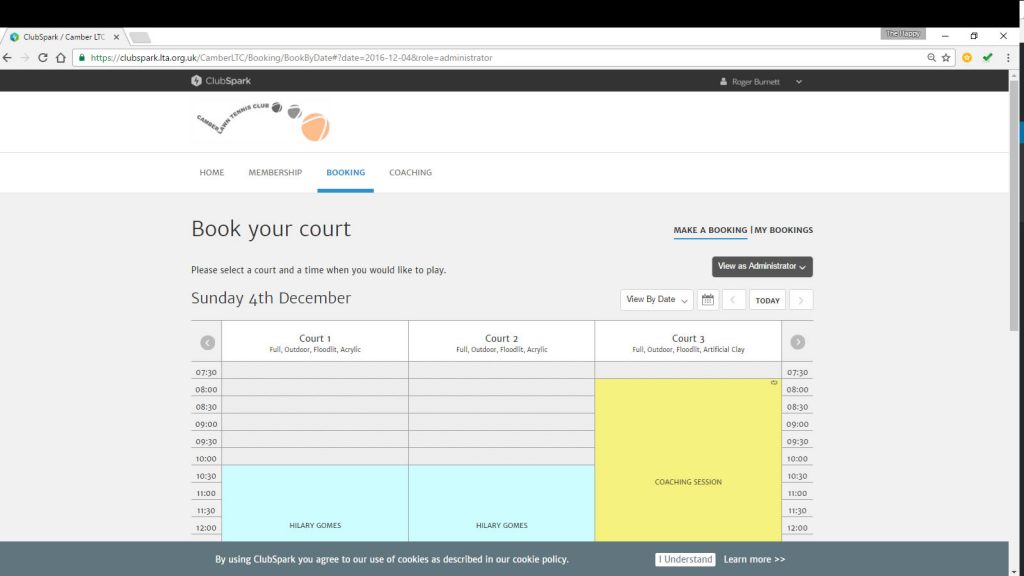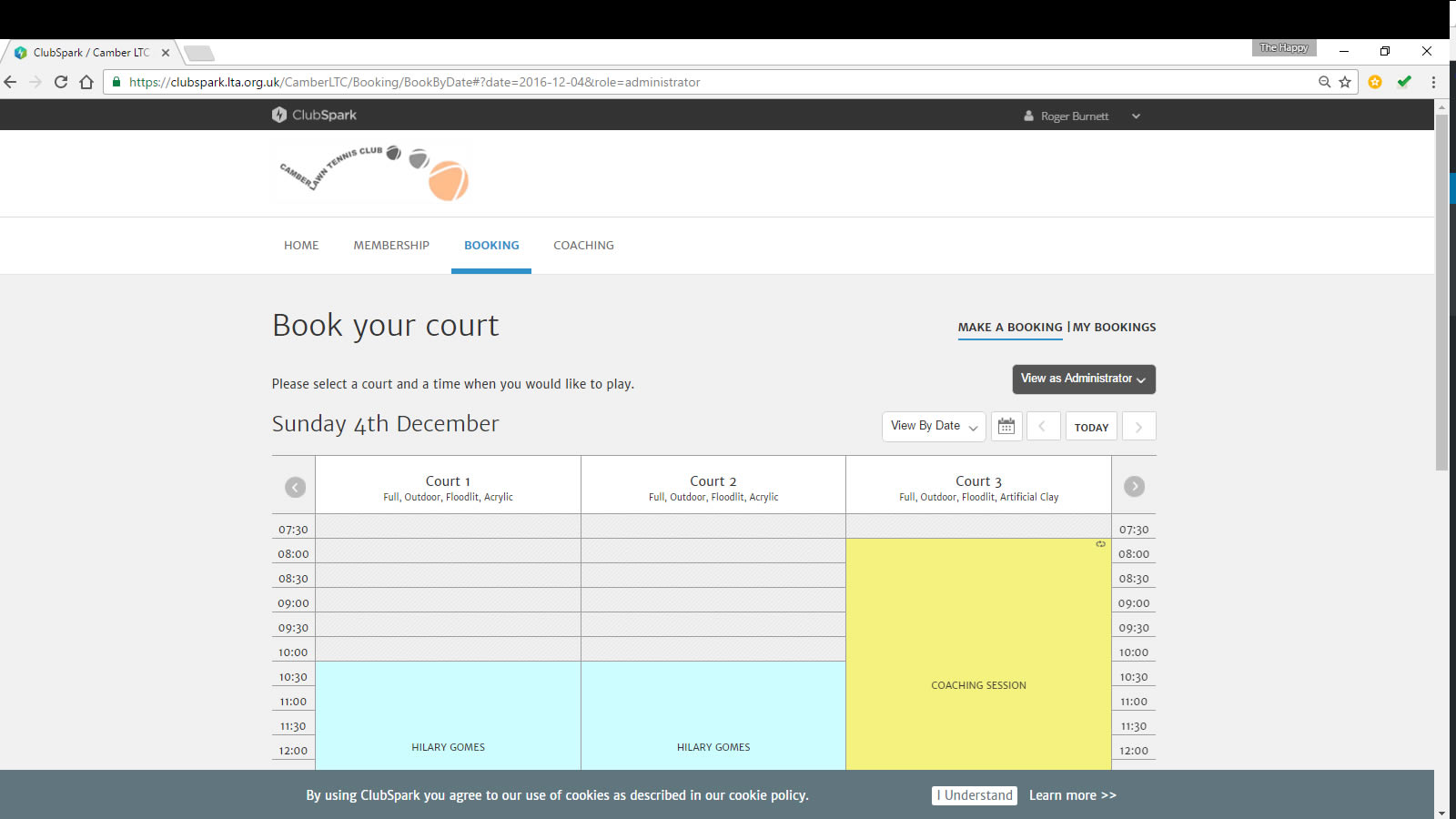 5. Find a available court and time – double click and fill in you details – especially contact details (email)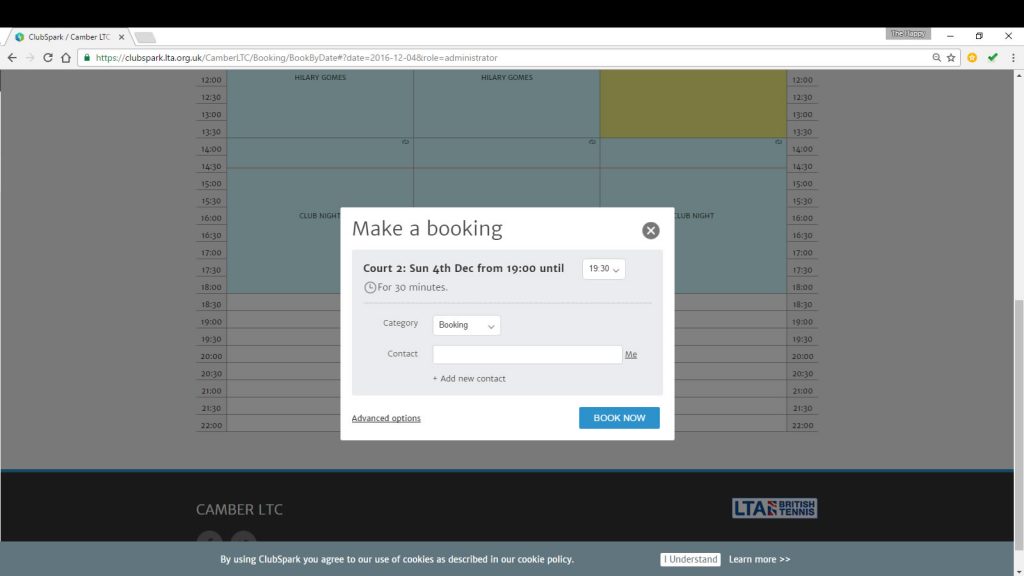 6. Your contact details will popup – select the most up to date details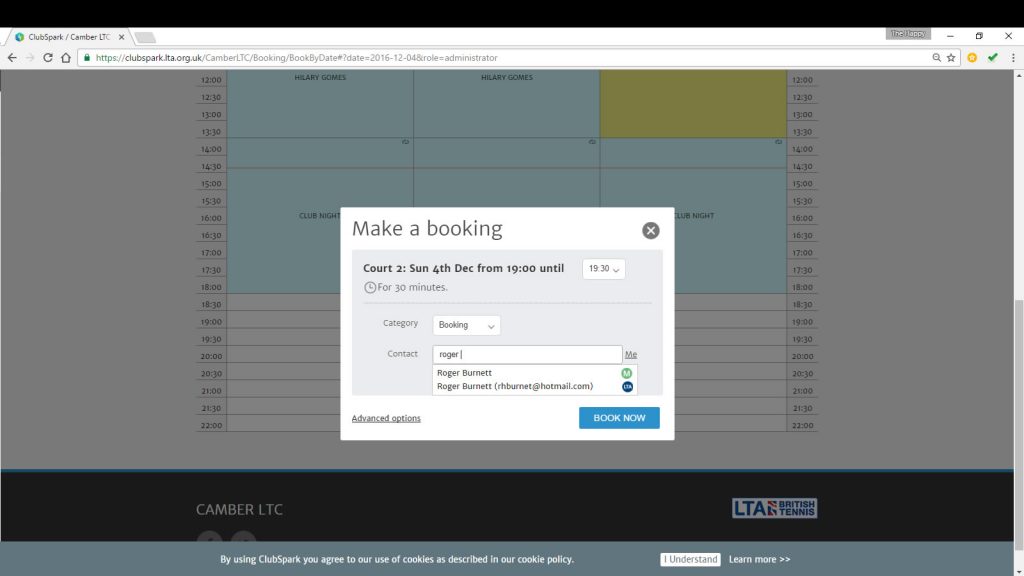 7. Fill in advance options – here you will be able to select courts and the amount of time you require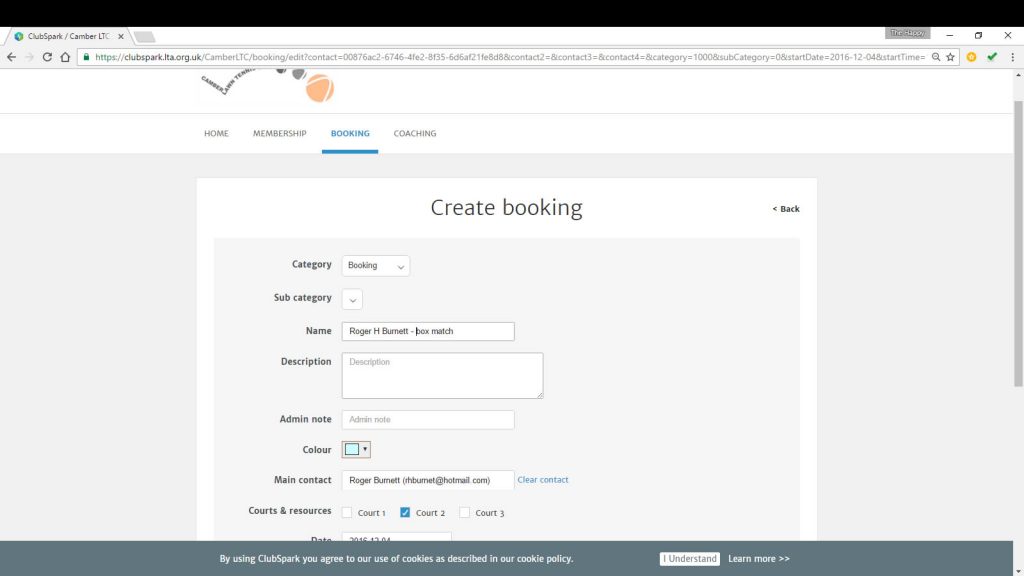 8. and now select submit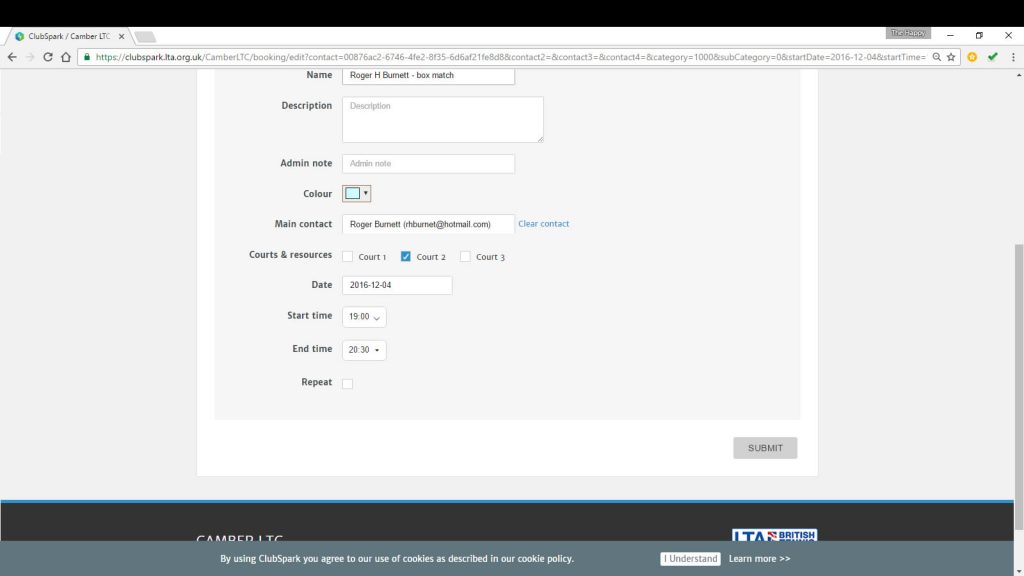 9. You will now see a confirmation screen that confirms your booking and an email will be sent to you.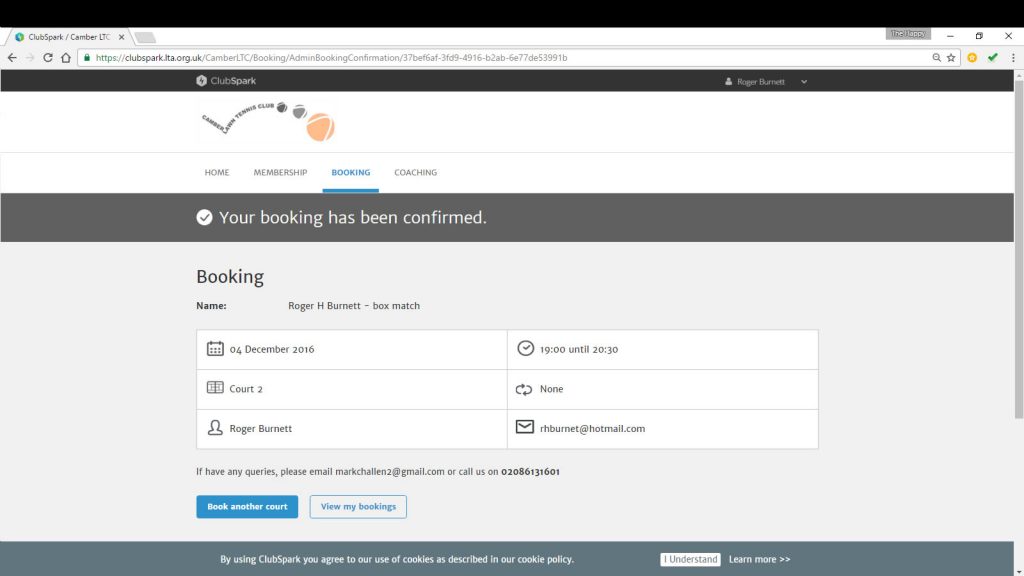 10. If you wanted to cancel a booking
a. Go to My bookings and view all of your bookings – select the booking that you want to cancel, you will be provided with a confirmation screen.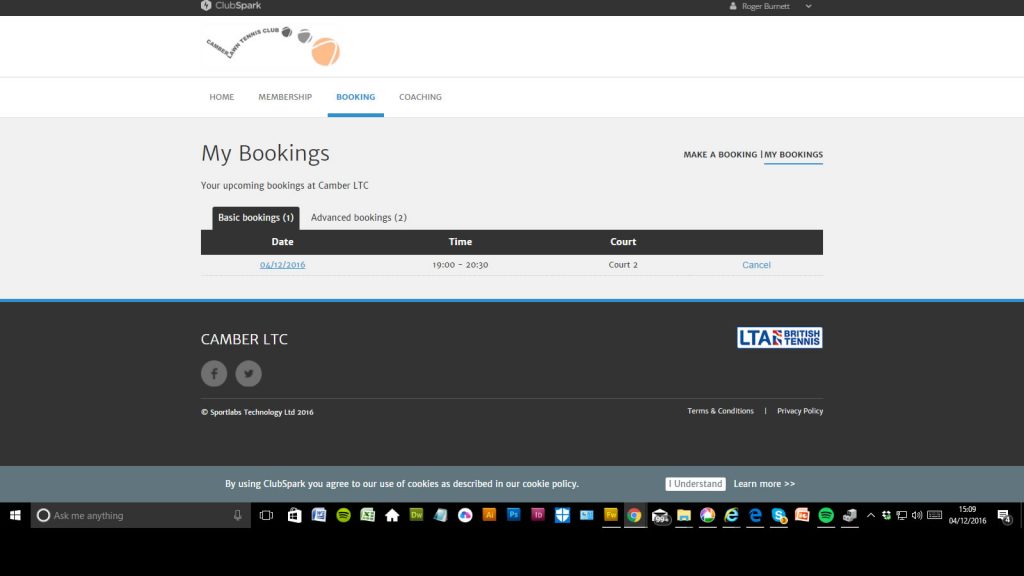 confirm and that's about it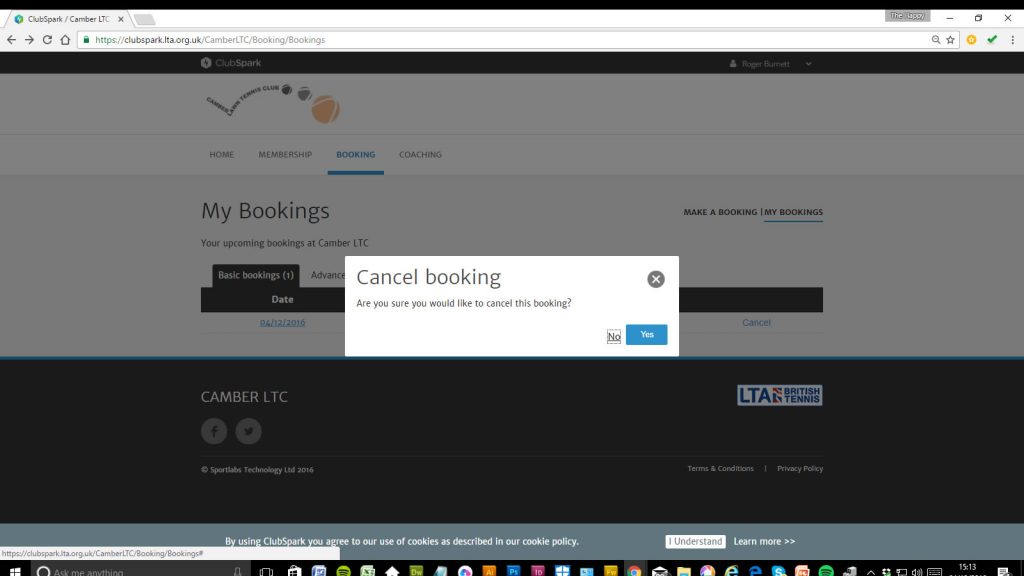 Please email me if you have any issues I will try to help – its very straightforward – but issues can arise.
Roger | roger@tennis-at-camber.org